SUMMER TIME & IT'S TIME TO LIGHT UP, NO NOT THE BARBIE, BUT THE MOZZIE COILS!
What would summer be without the mosquito and it's incessant buzzing around your ear. It only takes one to keep you awake at night with you swatting aimlessly at the air and usually the only one being hit is yourself.It is the female who bights us and animals for blood in order to produce and has the capacity to carry Ross River (RR) virus & Barmah Forest (BH) virus.Both the male & female buzz but it is the female who has the higher pitched buzz and you mostly never hear the male as it does not bite.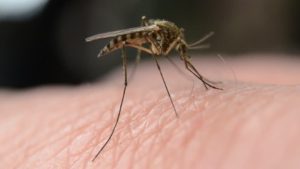 The life cycle of a mosquito starts as an egg and advances to larvae – pupae -adult. We know larvae as wrigglers & pupae as tumblers and for them to breath they must attach themselves to the underside of water surfaces to breath through special tube like structures attached to the back of the juvenile. If unable to connect to these water-air interfaces they will drown so the saying "Keeping Your Head Above Water" does not apply to these juvenile mosquitoes as they hang upside down!
DISEASES CARRIED BY MOSQUITOES IN AUSTRALIA ARE:
Dengue Fever
Australian encephalitis or Murray Valley encephalitis
Ross River (RR) virus disease
Barmah Forest (BH) virus disease
Heart worm in dogs & cats.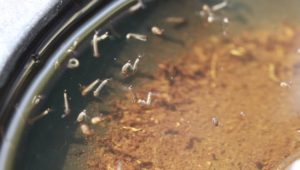 MALARIA is not found in Australia but occurs in more than 100 countries & territories transmitting malaria to roughly half the worlds population. Malariaendemic considered areas at risk are large areas of Africa, South Asia, parts of Central & South America, the Caribbean South East Asia, The Middle east and Oceania.The malaria mosquito larvae is found in a wide range of locations and prefer clean unpolluted water. Mosquitoes carrying malaria are more attracted to human scent than non malaria ones.
There are many species of mosquitoes which are found world wide and there are a number of different ones that can impact on your family and your pets. ANOPHELES MOSQUITO (Anopheles SPP.) is the mosquito responsible for transmitting malaria. AEDES MOSQUITOES ( Aedes Algypti) bites heighten at change of light i.e. after sunrise & before sunset. CULEX MOSQUITO (Culex Tritaeniorhynchus) is the main carrier of Japanese B-Enephalitis.